A place they can call their own
Play and night
Kit out their room with everything they'll need around the clock
Playdate goals
By putting together a varied toy box, you can spark your child's creativity, and maybe even stumble upon untapped skills and interests.
Playtime can mean a dolls house or a drone, depending on their mood. We've also got classic plush toys and dress-up outfits, as well as fun interactive books and stimulating craft kits.
With all of these exciting toys on offer, consider your battle against screens victorious. This room is for them to conjure up their own worlds, and see where they end up.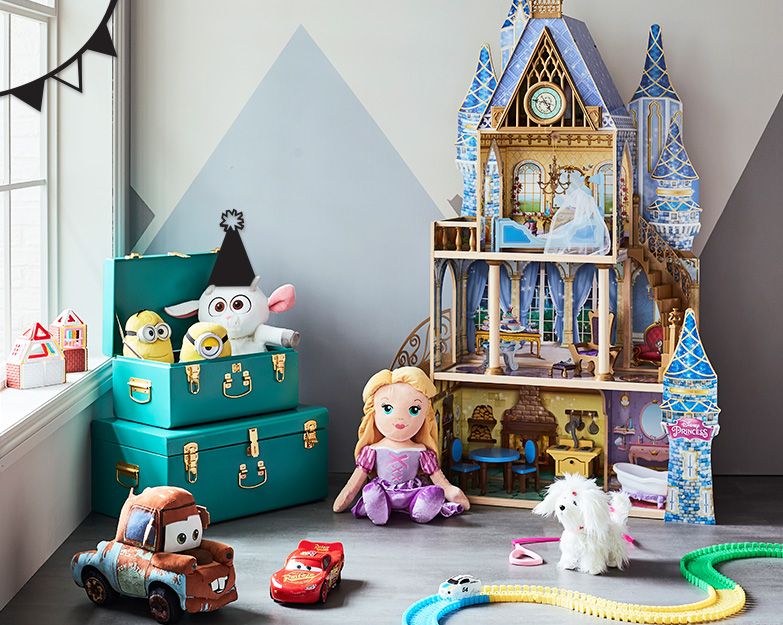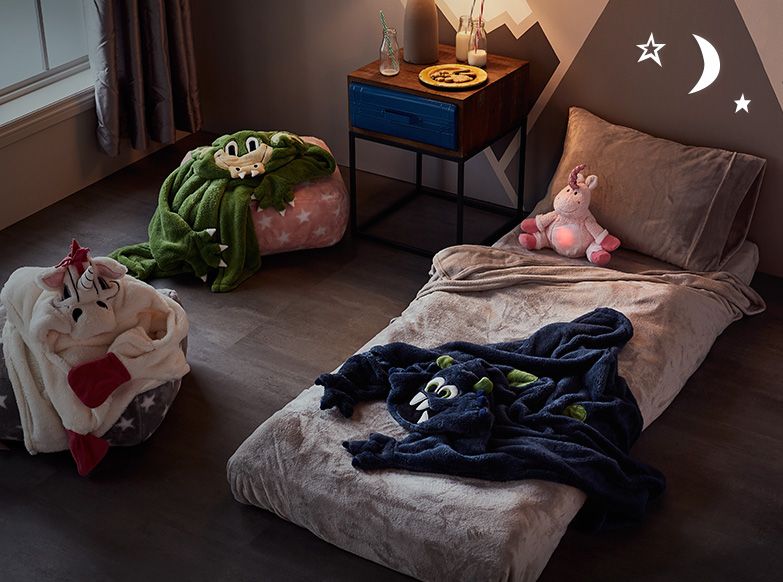 Golden slumbers
All good things come to an end, and it's never easy to put away all the toys and close the trunk for the day.
The tricky part is getting a five year old to believe snoozeland is where they want to head.
First, try self-timed fairy lights and LED accessories to create soft lighting, then, get them cosy in magical Disney PJs. Finally, tuck them in with warm throws and zero wiggle room - oldest trick in the book.