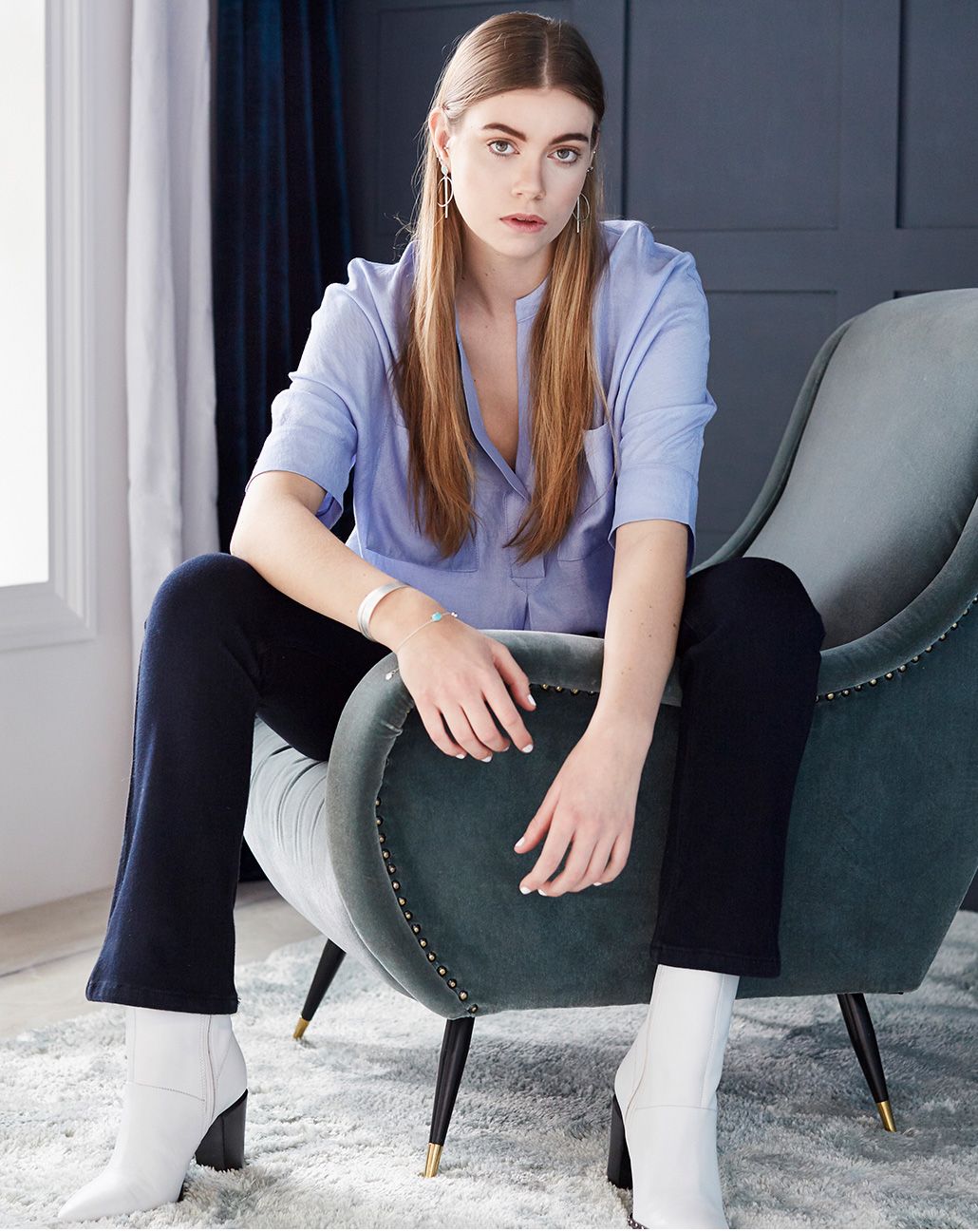 Make the look your own
This versatile fabric is a wardrobe essential for a reason. While we are in awe of the classics, such as a wonderfully flattering pair of jeans, denim also gives us ample opportunity to get creative with our style.
If the top-to-toe look isn't for you, opt for different cuts or washes outside of your comfort zone, or simply try out bold accessories to pair your favourite pieces with. Most important of all, just have fun with it.
Accessorise your look
Enhance your denim ensemble by adding contrasting pieces